06S64

Victoria Junior College
06S64
THE PAST

March 2006
May 2006
August 2006
October 2006
February 2007
RANTINGS

THE CLASS

CT:Junkiat
Asst CT:Shiyi
Treasurer:Zhili
SC:
Sheeeeena and George
Scholars:Yongsheng,Yian,Heyun
YanQing,Michelle S
Jia Bin,Zhang(Xuan,Hao)
The class: Farah,Johnathan Lan,Michelle Lee,Ruo Wei
Su Hui,Ee Loong,JiaQing,Tze Ting,Sasi,Hongsheng,Oliver,Xiuquan
Our
OLD
Class: Derrick
Eugene,Kyna,Fang Ming
Prahlad,Fan Di,Mun Hoe(****)
Monday, March 06, 2006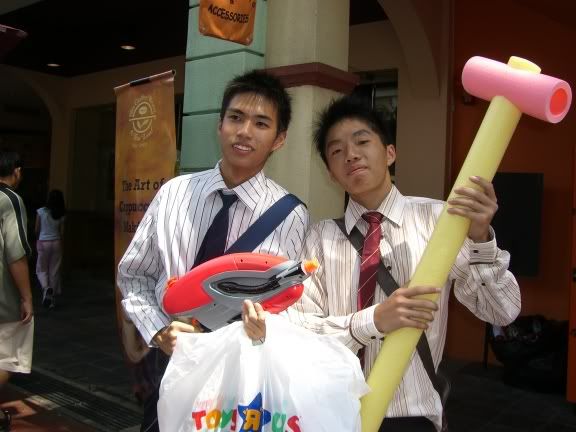 the chen and ang brothers. :).
hey guys. thank you so so much for putting in such a big effort for our class outing on sunday. although we ended up not playing much games, i think at the end of the day, it was just the company and all that made it so so fun. it definitely left unforgetable memories. :). THANK YOU! we enjoyed ourselves through and through. lovee u guys loadss.
nothing is confirmed until tonight, so lets keep our fingers, toes and heart crossed.
crapped at 5:45 PM


---------------------------------------